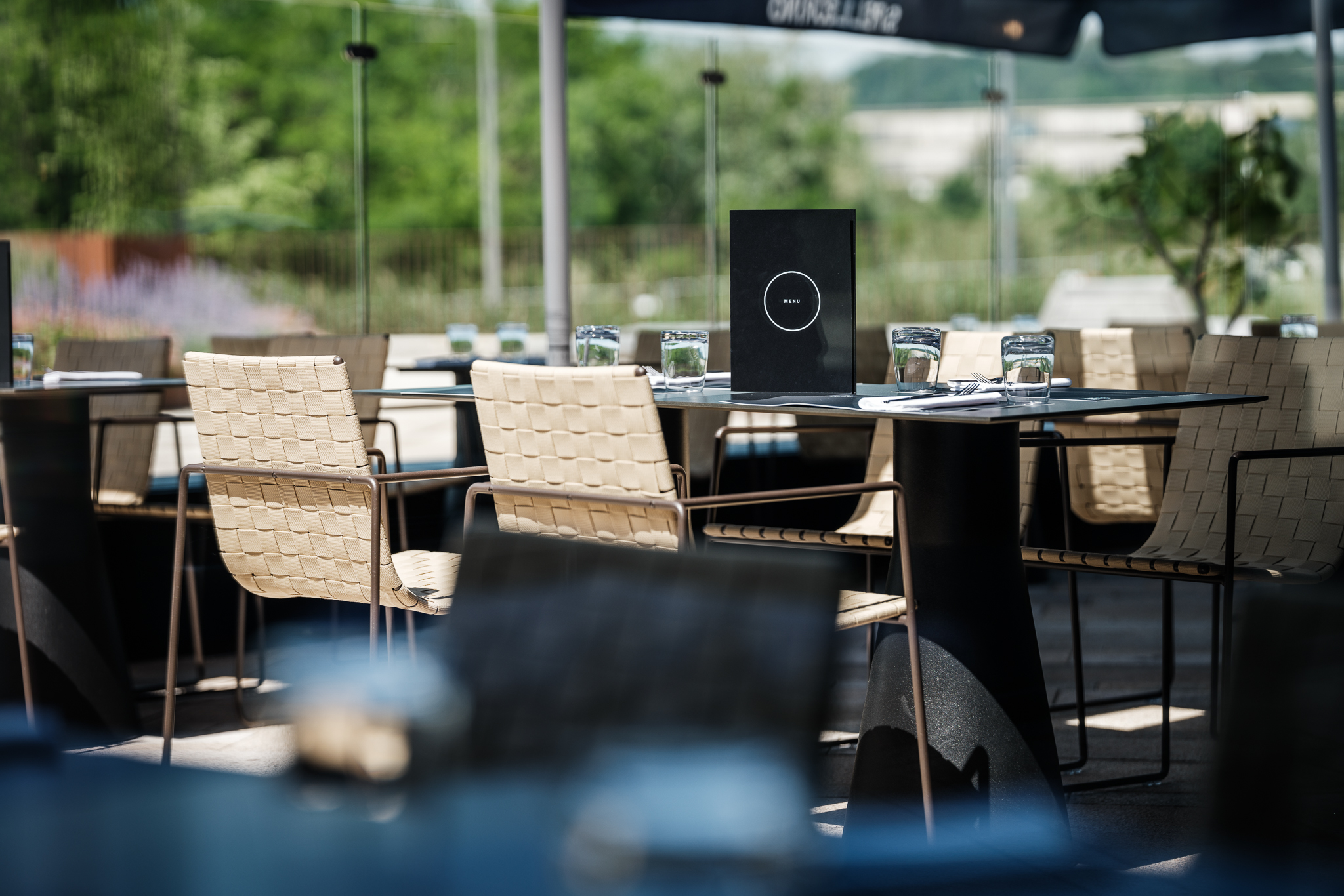 Looking for somewhere to dine in and enjoy the sunshine? Look no further.
Dining outside signals the start of the good stuff - warm weather, longer evenings… We are pleased to announce that our brand-new terrace will be open as from Friday, June 4th in the evening, for your outdoor dining pleasure!
Located at the front of our restaurant, our terrace has seating for 60 people on a surface of about 115 m² to offer you the perfect alfresco dining experience.
To celebrate this fresh new start and accompany the launch of our terrace, we are happy to propose you a 3-course seasonal 'Discovery menu' (starter, main course and dessert) starting at 45 euros for you to enjoy in the forthcoming spring and summer evenings. The 'Discovery' menu changes every day – so ask you waiter what's today's surprise!
Our terrace is open from lunch to dinner through your last evening drinks as well as smaller plates — see our menus for what's on offer and check our opening times to see when certain menus are available.
We cannot wait to welcome you all at NYX and do what we are best at – provide you with an unforgettable NYX Food & Wine Experience.
See you soon!